Metal Roof Restoration & Replacement Projects
Smart Roof has over 15 years experience in Perth restoring, repairing and replacing metal roofs and are proud to present the following metal roof projects. Ranging from 100 Year Old Metal Roof Restorations to your modern day Metal Roofing Replacements. Smart Roof has worked on heritage listed homes through to architecturally designed townhouses and apartments, even the lighthouse at Summer Bay from Home and AWay!
Please browse through the Roofing Gallery and contact Troy if you have any questions about your roof project.
Metal Roof Replacement & Restoration – Before & After
100 Year Old Pub Restoration

This 'before' photo is from a roof we replaced on an old pub. This painted galvanised roof looks to be about 80-100 years old in this photo. It had been painted numerous times and leaked in about a dozen sections anytime it rained.
This 'after' photo is from the old pub in photo #1. As it has a heritage listing, we needed to use galvanised sheets to match what came off, which is uncommon these days. The new comparable product to galvanised sheets is Zincalume, which is so much cheaper but has the same material warranties.

Pitched Roof Restoration

This before' photo is of two metal roofs that had severe water leaks. This configuration is very common with the original pitched tile roof flows onto a flat metal roof. The far metal roof was a galvanised brownbuilt profile with the near roof a aluminium roof which was laid too flat for the profile.
This is the 'after' photo of the photo on the left photo. The product is kliplok 700 profile in Colorbond colour Surfmist material. This profile can be laid down to one degree of pitch so it is perfect for any flat roof. To ensure no leaks, the perimeter of the roof has been covered with a custom change of pitch flashing, which is under the tiles to the second row.

Fascia Covers, Gutters & Flashings

This is part of a major roof replacement of a 2000 square metre apartment block. It had Colorbond Woodland Grey fascia covers, gutters & flashings with a Colorbond Surfmist kliplok roof. After we finished we got our specialist roof safety access team in to install 120 anchor points so harnesses could be connected wherever the maintenance team needed to access.
Another photo of the same roof replacement from photo #9. This shows some of the detail in the barge/fascia cover profiles. Also, every penetration that blocked one pan had a back tray to ensure no pooling of water. Pooling is the most common accelerant of rust on any metal roof.

Colorbond Metal Roof Replacement over Galvanised Sheets

A before photo of a very old shop at 64 Parry St in Perth. It had old galvanised sheets that had been patched and painted multiple times in its life. We absolutely gutted inside & outside this property.
After photo of 64 Parry St Perth. All Colorbond and all in the colour Manor Red. This colour is probably the most popular if you're wanting to keep that vintage feel. The owner wanted to save the old skylights which we were able to reuse for him, but everything else is new.

Metal Roof with Hidden Gutters

Before photo of a section of the roof that had obviously leaked numerous times. It had an old roof with rusted gutter, then three more layers of roofs & gutters over the top, which I'm sure still leaked.
After photo of #17. We stripped all of the old roofs away including half of the timber frame. We then built it up with a large soaker(hidden gutter) that went right to the top of the brick wall, then we capped the wall off with stepping parapets. No more leaks with this design!
Roof Restoration Projects
Metal Roof With Water Leak Damage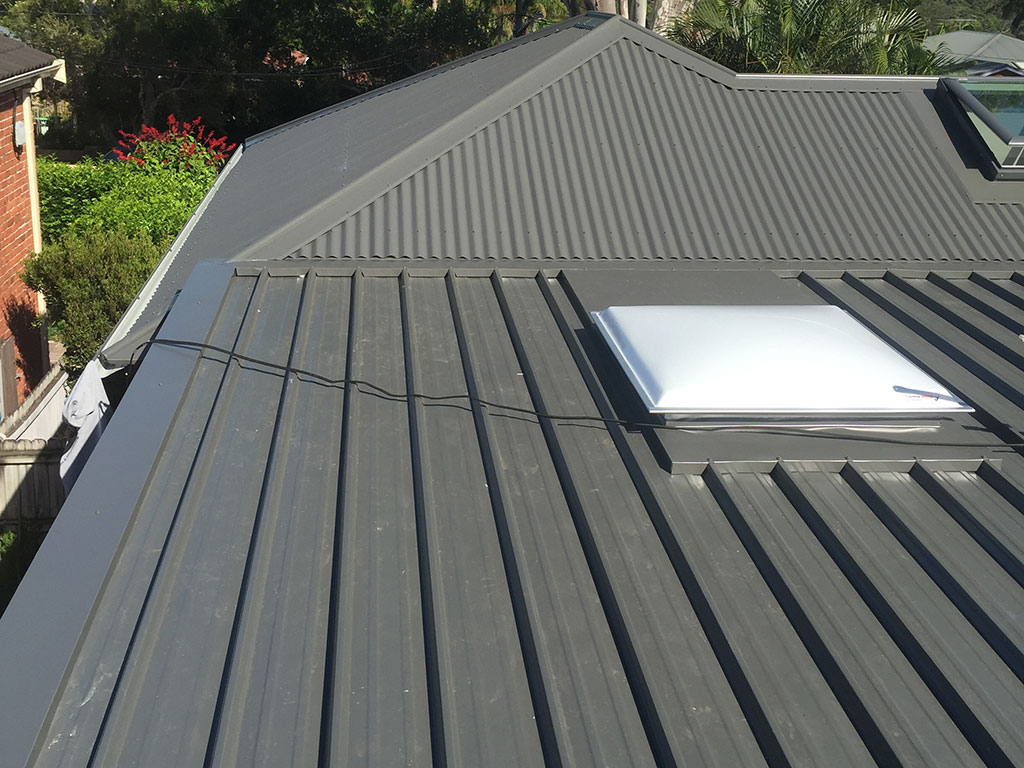 An example of a simple house roof replacement we completed. The pitched sections were clay tiles & the flat was a trimdeck profile. Now with Colorbond colour Woodland Grey roofs, it all matches. Just needed the aerial installer to come and install a conduit & align a new aerial.
Skydome Skylight Install on Metal Roof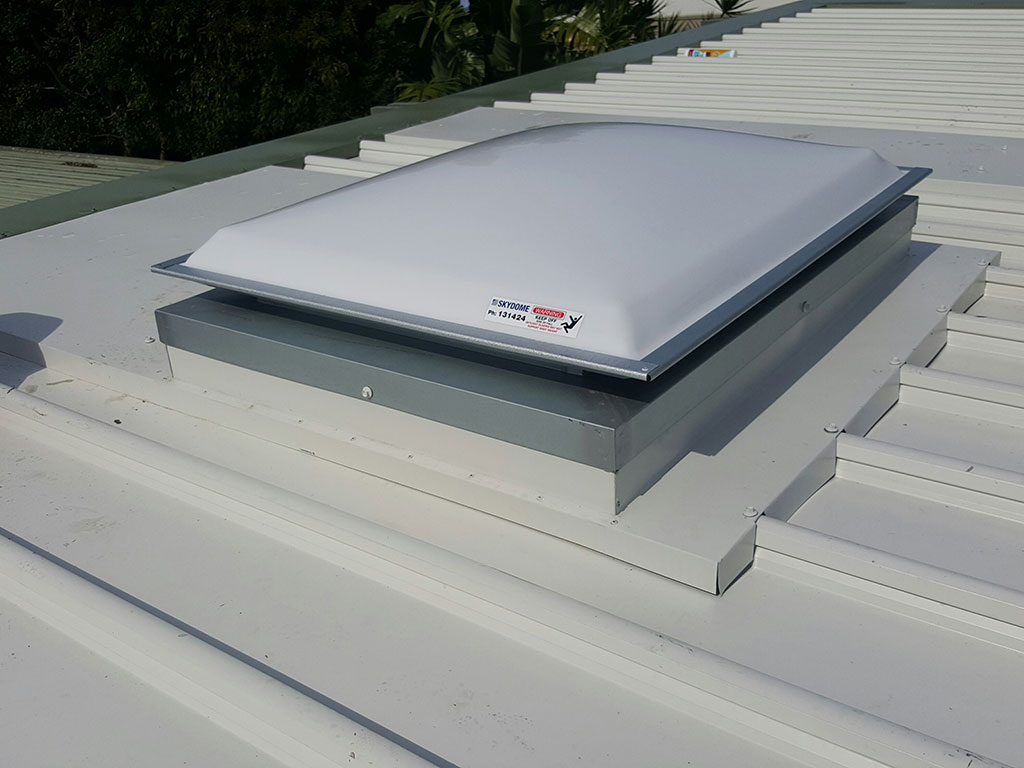 A simple Skydome skylight install on the same roof as photo #8. The owner requested to have the cheapest ventilated skylight into a bathroom which is what we provided.
Metal Concave Spring Curved Roof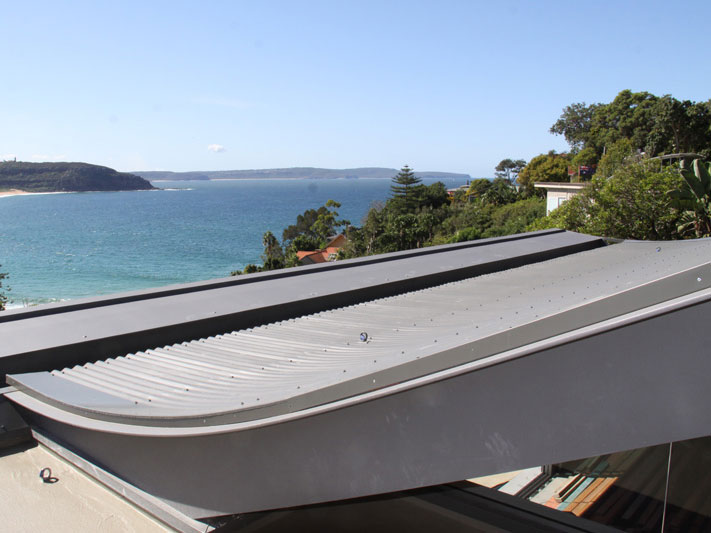 A stunning concave spring curved roof we installed with standard Custom Orb (corrugated) sheets in standard thickness & material. The only difference in material costs from a straight roof is in the curved flashings up the sides, which needed to have a special fold called a Pittsburgh Seam.
Three Storey Metal Roof Replacement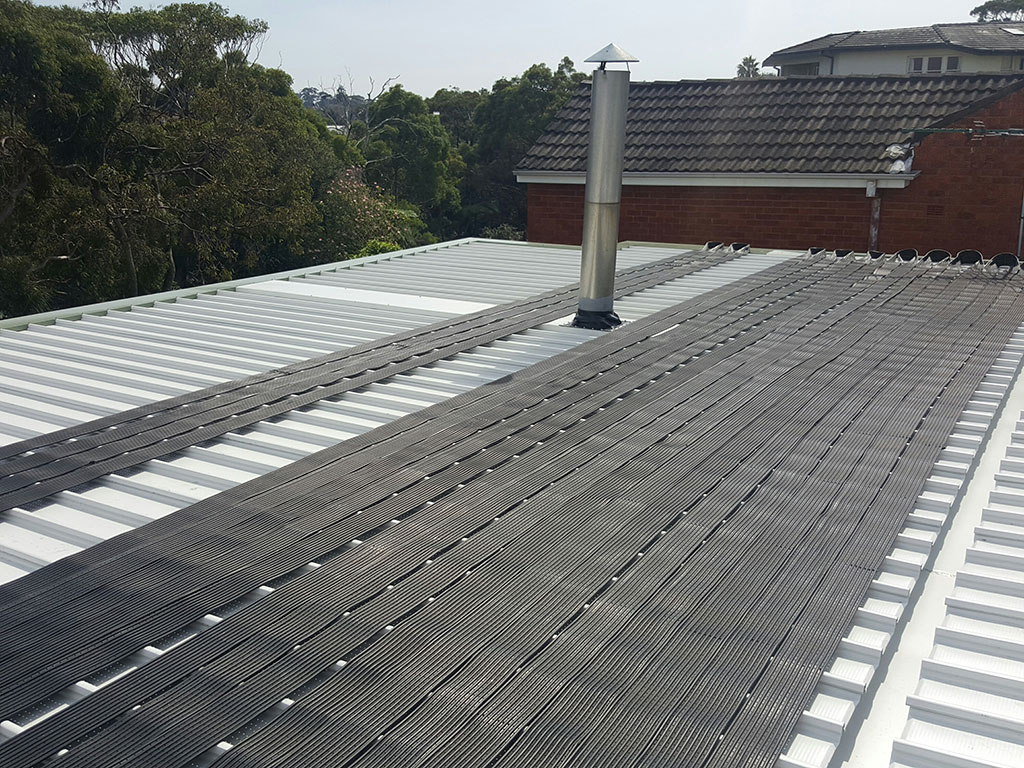 The end result of a full roof replacement of a three story house. The client had 30 years of leaks due to an insufficient internal box gutter. We doubled the depth of the box gutter by raising up the entire roof, then allowed that water to get away into large custom rain water heads to ensure no leaks in even the heaviest storms.
Colourbond Roof on Townhouse with Custom Flashing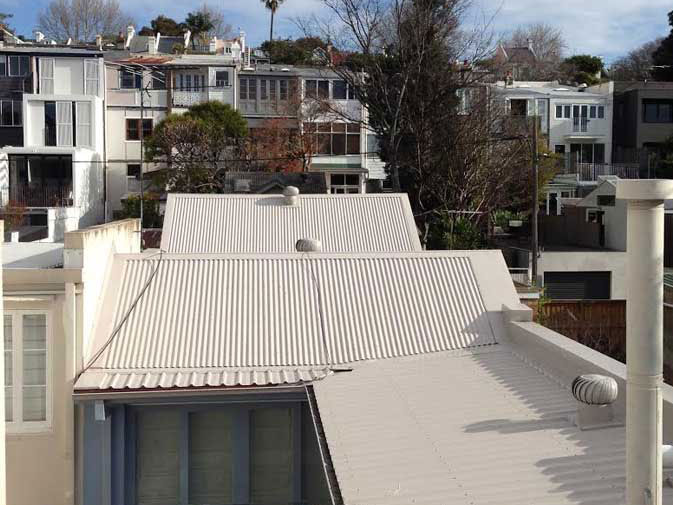 This roof replacement is of a narrow townhouse size block with multiple seperate roofs spanning the 20 metre site. All materials was Colorbond with nearly every custom flashing you could think of.
Architecturally Designed Colourbond Ultra Metal Roof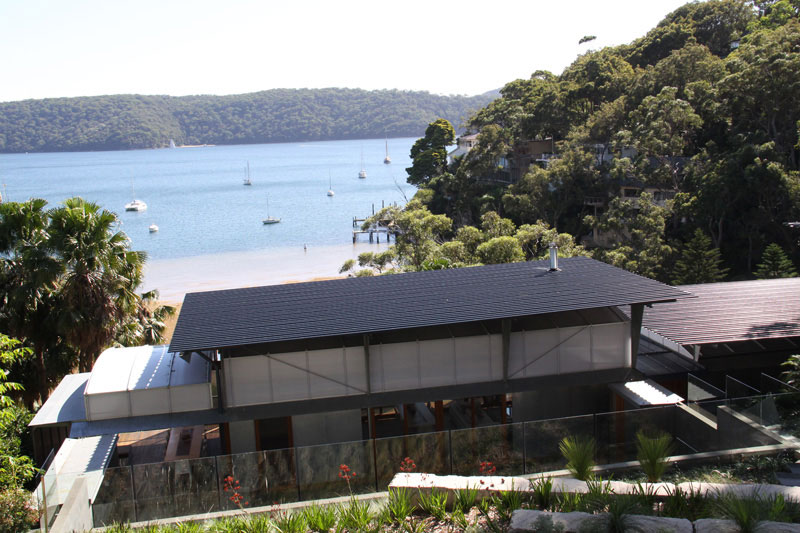 This architecturally designed new home was something completely different from the norm. The roof profile was Stratcos Spacedek, which allowed us to have 900mm unsupported overhang on either end. The material also needed to be Colorbond Ultra as the house was within 250m of breaking waves.
Colourbond Roof Replacement with Skylight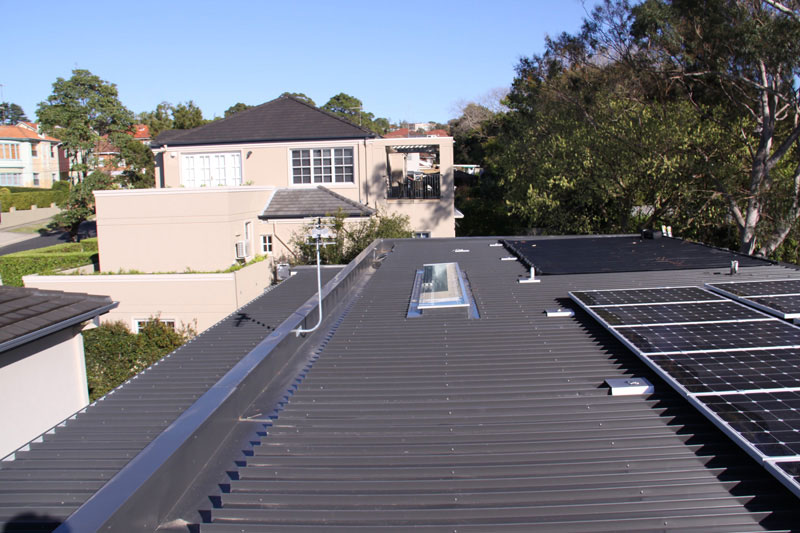 On this new house we used standard Colorbond materials around a fully custom skylight in the centre. Solar panels & solar pool heating to maximise the suns energy in every way.
Heritage Roof Replacement with Colourbond Metal Roof – Barranjoey Lighthouse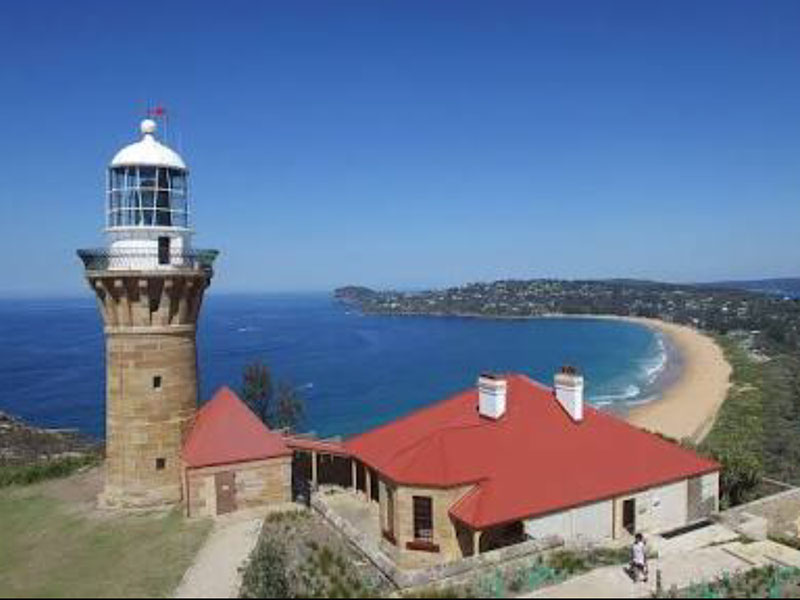 You might recognise this one from tv show Home & Away, it's the Barranjoey Lighthouse located in Palm Beach. We completed this job a few years ago and replaced the lighthouse keepers house after it caught fire back in 2013. Another great heritage custom roof that was an absolute pleasure to be a part of.
A number of our happy clients had provided some positive testimonials thanks to our quality roof restoration work.