Metal Roof Restoration in Perth
Perth Metal Roof Restoration
Our metal roof restoration solutions can breathe life into any worn-out roof or metal cladding. SmartRoof is a well-established roofing company that installs, repairs and even restores all kinds of metal roofs to give your property a fresh facelift. If you are living under a metallic roof, you shouldn't face any problem unless the roof is really old. Some of the common metal roof problems that we can fix are: rust holes, corroded sealant or fixings and wrong material applications to name a few. If there's any other problem you are facing or simply want to give your worn-out roof a refreshing makeover, SmartRoof can help. Whether it's metal roof restoration or tile roof restoration in Perth, we have the knowledge and expertise to handle projects of any size or variation. We have a team of experts that will work dedicatedly, under the supervision of a project manager, to make your roof safe and functional again. Our Perth roof restoration services can save you a great deal of time and money. What we do, we do best, and that's why we are widely trusted by property owners and builders alike. Our prices are highly competitive, and service packages are tailored to individual needs.
Colorbond Range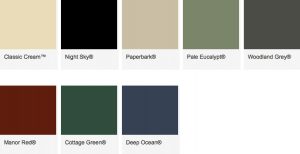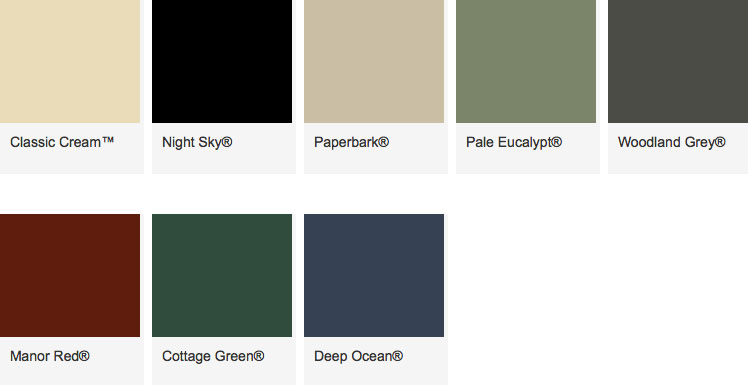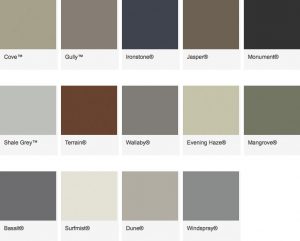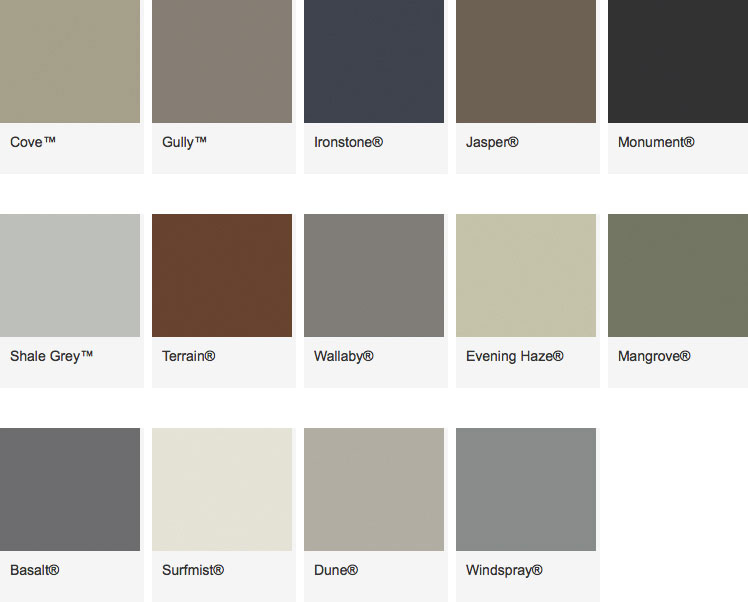 Roof Restoration Projects
Smart Roof takes pride in being the top choice for Perth-wide roof restoration projects. When you want your roof restoration project to be completed timely and cost-effectively, SmartRoof is the one company you should be looking at. We can restore any worn-out roof and repair minor imperfections for a modest price.
Tile roof restoration Perth
For several good reasons, tiles have become one of the preferred choices for roof cladding, but its downsides cannot be overlooked for that matter. Tiles are more fragile than other construction materials and so it wears out earlier as compared to its counterparts. If you are living under a tile roof that is worn-out and requires attention, call SmartRoof for tile roof restoration in Perth.
Enquire About Our Metal Roof Restoration Services