Metal Roof Replacement & Gutter Repairs
Allow us to fix your roof while the sun is shining so that you don't suffer when it's pouring SmartRoof specializes in providing a broad range of metal roof repair Perth-based services tailored to your requirements and budget preference. When a metal roof starts to rust or shows other signs of deterioration, it's no longer safe and functional, especially during heavy rain.
Our specialist can inspect your roof thoroughly to find and fix rust patches, reseal joints and rotting structure, making your roof safe and functional again. Our smart solutions take less time than conventional methods while ensuring the same quality repair you would expect from your roof specialist.
We can fix small damages and minor imperfections in no time, but if the damage is fairly large, we can replace the entire section of your roof. Our specialists are fully insured and trained to work at heights. Although we take every safety precaution to avoid accidents, in case any mishap takes place, our public liability insurance will have it covered.
Metal Roof Repair & Replacement
Professionals We promise to build a roof that will last you a lifetime If your existing roof is damaged beyond repair, it's just one rainy night away from collapsing. We can remove it safely and install a new roof to make your home safe for you and your family. Call now to book an appointment for a roof replacement in Perth.
Gutter & Downpipe Leak Repairs
We can fix your leaking roof to keep rain off your bed and books leaking roofs can't get any worse, but it surely can get better with SmartRoof's solutions. Our experts can detect the leakage in your roof and apply permanent solution to prevent leakage for years. Whether it be a tile, metal or slate, SmartRoof is your go-to specialist for roof leak repair in Perth.
Roofing Restoration Services
We cover all aspects of metal roofing, from repair to installation and everything in between. Along with your roof, we can fix your leaking or blocked gutters to ensure seamless flow of water into the downpipe. When you need a Perth metal roofing service, SmartRoof is the most trusted roof specialist near you. Call now!
Metal Roofing Company
Our metal roofing contractors in Perth provides roof leak repair as well as full metal roof replacement to suit your aesthetic preference. Our contractors will measure the area to give you a ball park price quote. They will also assist you with buying the material that's consistent with your budget and roofing specifications.
We maintain the highest safety standards while working on your roof. From preparing the worksite to removing the old roof, everything that we do is done safely and professionally.
To complete your metal roof installation, we will add insulation to keep heat and moisture at bay.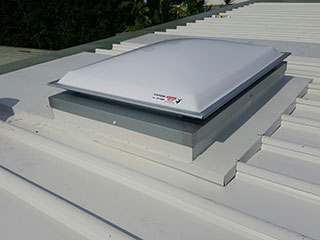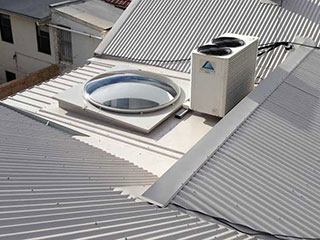 We have a wealth of experience
We are flat & low-sloped roofing experts
We provide customer satisfaction
We offer unbeatable value
We are licensed and insured
Hi Troy,
Just a note to thank you for providing such a great service in replacing our roof last month. Having a slightly more complicated roof than usual, we were a bit worried about taking the plunge to replace it but we need not have been concerned at all.
We found your quote to be extremely competitive and we really appreciated your attention to modifying the roof design to be as problem free as possible, using high quality materials and considering appearance equally as much as function.
The whole task was completed speedily and efficiently and now at last we can relax and welcome heavy downpours.
Thanks again.
B and J
May 2016
Troy and his team have been amazing. Troy is punctual, thinks the job through, quotes when he says he will, and takes great pains to ensure a good job.
He has really listened to what I wanted and has shown me various pieces needed for the job so I can choose the best price, colour or material and at all times has kept me informed of progress.
And his quote was very reasonable, with a 7 year guarantee on work. I would highly recommend him to anyone.
Troy turned up on time, answered my many questions with clear explanations. He completed the work in the time frame given and I'm extremely pleased with the end result.
I would recommend him to anybody requiring guttering and downpipes. He also did an excellent job of replacing eaves under a gable.
Oh, and he cleaned up and took away all old materials and building debris.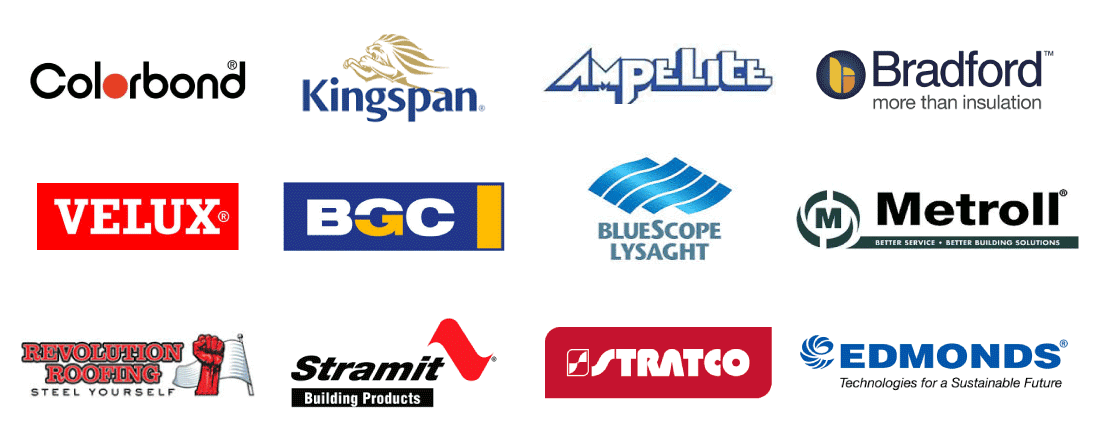 Perth, The Sunniest Capital In The World!
Perth, the isolated biggest capital city of Western Australia, is the fourth most crowded city in Australia. According to the Australian Bureau of Statistics represents a population increase of approx 1.0% of an estimated population of 2,002,114 in the year 2015. It is the sunniest capital in the world with an average of 8 hours per day sunshine 365 days per year. The 2016 Census data states 6798 Perth private dwellings with a median weekly household income of $1827. The 2016 Census data states 6798 Perth private dwellings with a median weekly household income of $1827.
If you are looking for quality metal roofing, fascia, guttering, downpipes, roof ventilation and skylights in Perth, contact Smart Roof and give your house an impressive look.