Common Roof Repairs For Perth
Smart Roof is one of Perth's leading Metal Roofing Companies. We specialise in quality metal roof replacements and repair. Perth weather is quite unique, so it pays to know how to spot the first signs of trouble.
As experts in metal roof repairs and restorations, we know the little signs that showcase their potential problems for you. It's a good idea to inspect your roof regularly as its better to find a roof leak before the damage is done.
With 15 years of roofing experience we have created a list of the most common roof problems that we have come across and, in some cases, a simple solution to fix them.
Holes in the Roof
This is a problem that can be easily fixed if found early and worked on immediately. Check around roof penetration points such as plumbing and roof vents, chimneys, aerial connections etc.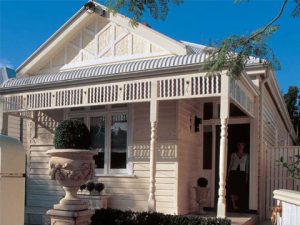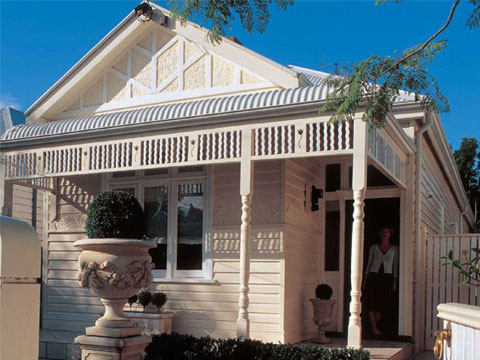 The easiest way to spot a roof leak is to use a touch and scan the inside of your roof for water stains, black marks & mould or water pooling at a low point.
Depending on the size of the hole in your roof, you can simply repair the roof if the hole is the only thing that needs to be recovered. If there are multiple holes or long-term damage as a result of not finding the hole soon enough, then a full roof restoration might be required if the structure of the roof has been compromised.
Bad Gutters
Your gutter system refers to the design of your gutters and downspouts that connect to your metal roof. A poor gutter design could result in several problems as a result of heavy rainstorm or a build up of leave litter in your roof.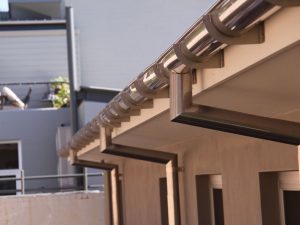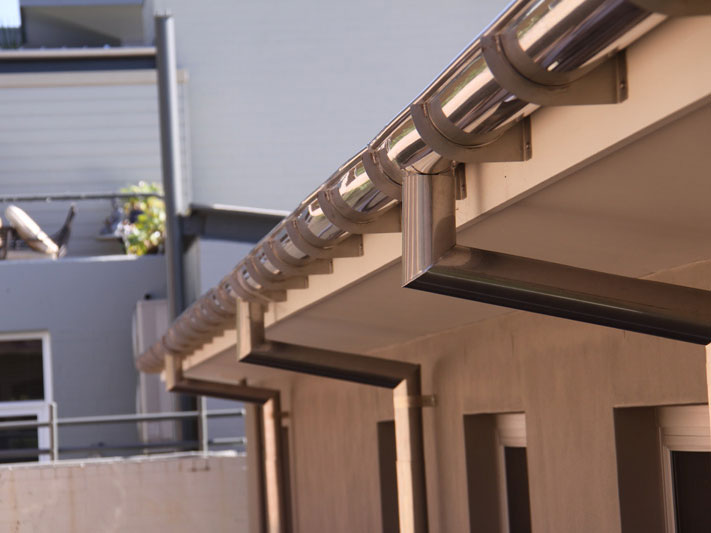 The most common gutter problems as a result of heavy rainfall include water backfilling into the roof or pulling the gutter away from the roof due to the rate of rushing water.
A build-up of leaf litter in your gutters could result in water pooling or degradation of the metal roof itself. While this might not seem like a big problem to begin with, over time, you can end up damaging your roof, causing bigger more expensive issues.
We recommend cleaning your roof and gutters twice a year depending on the level of build-up. This should be included as a part of your home maintenance plan. If you notice any problems, you can call us for a comprehensive metal roof inspection.
Damaged or Leaking Roof
Roof damage from storms is quite common for Perth, as is damage from the hot weather. Easy to miss, the hot weather can cause some flashing and other roof material to expand and crack, giving rise to water damage.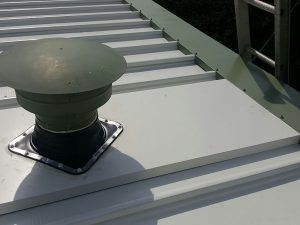 When inspecting your roof, look these items:
· Major structural damage
· Damaged or missing roof flashing
· Damaged skylights
· Blow off damage
Depending on the severity of the roof damage, you can find yourself with a simple roof repair or a roof restoration job depending if the structure of the roof has been compromised.
Smart Roof roofing service can easily identify and help diagnose roof problems and provide you with the best solution to protect your biggest asset. Your home.
Call us today on 0414 580 034